DESTROYÉR/AKIMBO/SNACK TRUCK
LIVE AT CLUB REYNA - THE DVD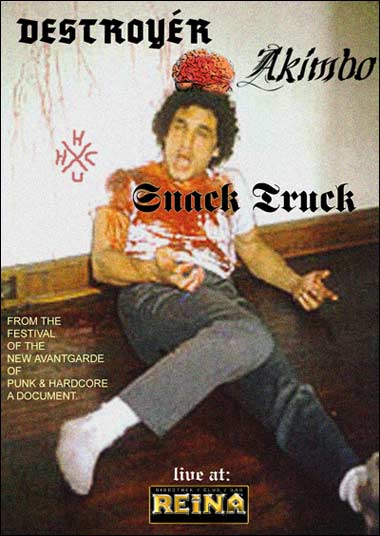 On november 21st 2004 the bands destroyér, Akimbo and Snack Truck met under the Club Reyna in Klein-Krotzenburg to do a show for friends and some other assholes.
This DVD is now what has been recorded on that event.
Technical Details
Video Format: PAL
Format: 16:9
Fully authored with menus/chapters
Runtime approx. 73 minutes
How to get one?
First: send an email to order at killorama to get in touch with us! (mmmmhhhh....tooooouch....!)
Second: we need your money: 4 EUR + postage/packaging